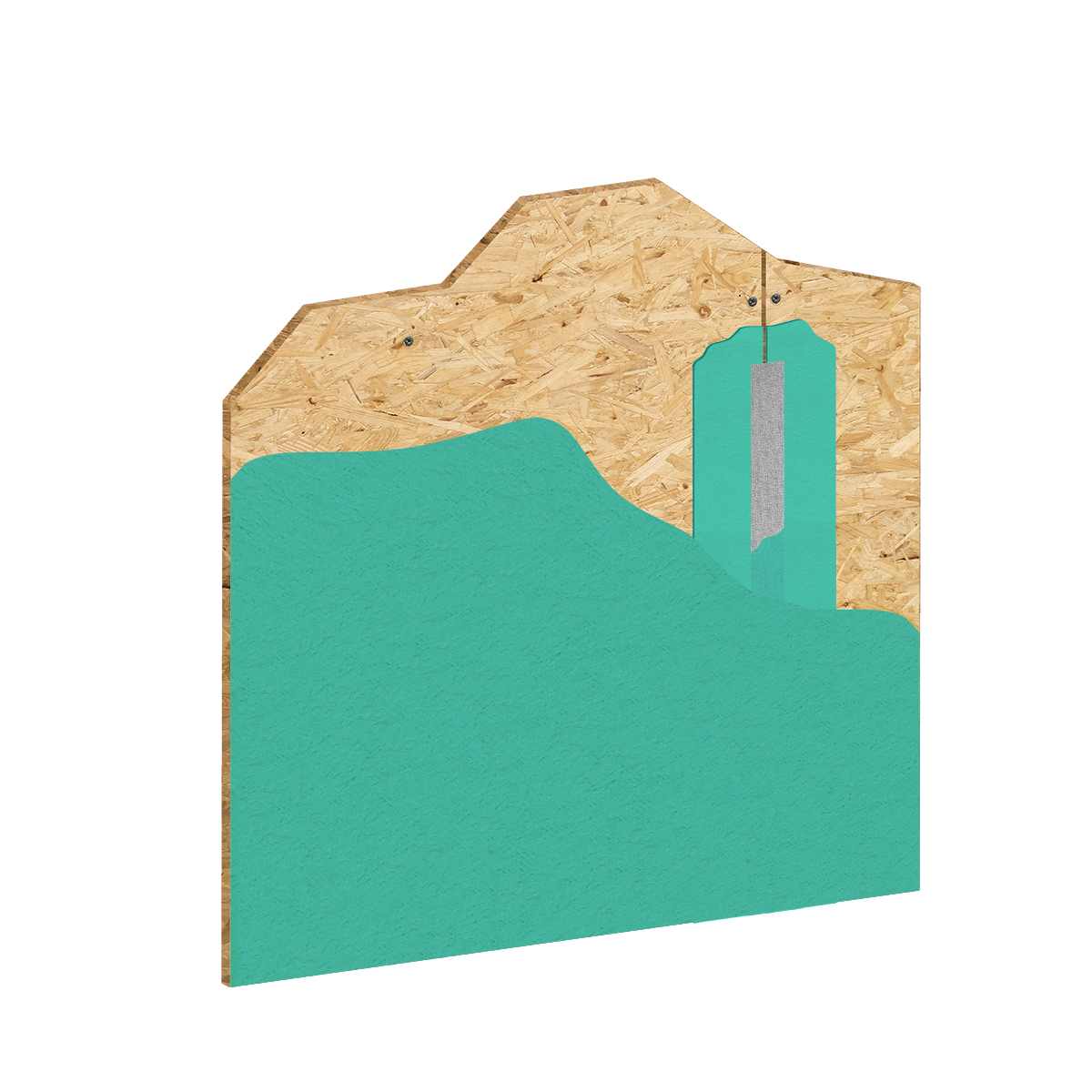 FACADESXi Xi-WATERSHIELD
DESCRIPTION AND USAGE
Introducing the Xi-WaterShield Family of air and waterresistant barrier coatings and accessories, for use with FACADESXi Xterior EIFS, Stucco, Masonry Veneer and Cement board systems. Upgrade your system (and your warranty) to the single source WaterShield Advantage from FACADESXi.
Xi-Watershield is fluid-applied by spraying or rolling under any cladding, creating a monolithic water-resistive and air barrier. Watershield is durable, will not be ripped or torn during environmental conditions and is UV Stable.
Code compliant for use under EIFS and any cladding
Vapor Permeable
Low VOC
Durable under air and wind pressures
Easy / Fast installation
Single product use with reinforcing fabric and joints and connections.
Water & Air Barrier Coating used in conjunction with the Xi-WaterShield Accessory Products for all FACADESXi Systems and for use under any Cladding.
Required Water & Air Barrier Coating with:
Xi-Watershield Xterior Insulation System
FacadesOne Xi-WaterShield System
FacadesThree Xi-WaterShield System
FacadesXi Elite Masonry Veneer System
Optional WaterShield Upgrade with:
FacadesXi Stucco Systems
Cement Board Systems
Code compliant Claddings
Masonry Veneer Assemblies
Allowable Substrates:
ASTM C1177 type sheathings: DensGlass® sheathing, GlasRoc® sheathing Weather Defense® sheathing, eXP® sheathing
ASTM C1325 Type A Exterior cement-board: PermaBase
Poured concrete/unit masonry/brick
Untreated Exposure I or exterior plywood sheathing (grade C-D or better)
Untreated Exposure I OSB
Gypsum sheathing (ASTM C79/ ASTM C1396)
60 lb (27.2 kg) Pails
Substrate
Per Pail
Minimum Wet
Mil Thickness
Dried Film
Thickness
ASTM C1177 Glass
Mat Gypsum
450-500 ft²
(42-46 m2)
10 – 12 mils
6 – 7 mils
Plywood / OSB
One Coat
400-500 ft²
(37-46 m2)
10 – 12 mils
6 – 7 mils
Plywood / OSB
Two Coat
300-400 ft²
(28-37 m2)
12-16 mils
7-10 mils
CMU
100-300 ft²
(9.3-28 m2)
12-30 wet mils
per coat
7 – 19 mils per coat
Wet mil thickness should be ensured and measured with a wet film gage.
Coverages are approximate and will vary depending on application methods and environmental/surface conditions.
OSB, Plywood and CMU may require additional material to reach a pin free and monolithic required mil thickness.
A mockup using the exact materials for the project should be used to determine coverage.