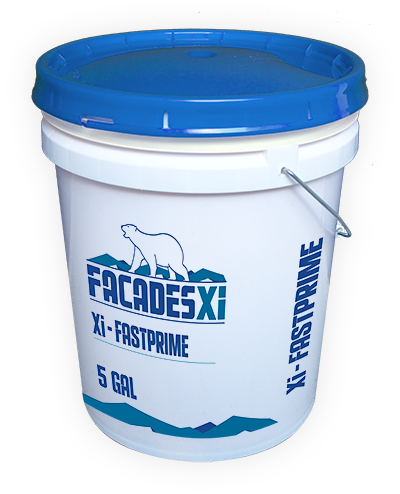 Xi-FASTPRIME
DESCRIPTION AND USAGE
Xi-FastPrime is a water based primer for high pH stucco, concrete and masonry surfaces for use under Xi-Acrylic and Elastomeric Coatings and Finishes. Xi Finishes and Coatings may be applied sooner using Xi-FastPrime when the surface pH is higher than allowed. FACADESXi recommends using Xi-FastPrime on high pH walls to allow for faster schedule, lower efflorescence and to upgrade the appearance and consistency of the finish.
Can be applied over High pH surfaces
Low VOC
Creates more uniform Finish Coat application/Color
Increases Finish Coat Coverage by limiting substrate suction.
Vapor Permeable
Reduces Efflorescence in Stucco base coats
ACCEPTABLE SUBSTRATES
FacadesOne Concentrate & Sanded
FacadesThree Concentrate & Sanded
CMU/Concrete, Stucco and Masonry
Other substrates per FACADESXi
5 Gallon Pail
950-1250 ft² (88.3-116 m²) per Pail
Coverages are approximate and will vary depending on application methods and environmental/surface conditions.